Hey manager, quick question for you: When you think about how to get the most out of your team, what do you mean by "most"?
How we answer that question reveals a lot about the way we think about our employees, and our approach tends to create a lot of the ways they think about us. Often, we look at getting the "most" out of people based on production metrics: more sales, fewer complaints, higher profits… those sorts of things. They are, undeniably, important. However, they are results, and when we, as leaders, focus primarily on results, we're missing a step in the process.
What if we took a step back, and considered how to encourage the best "of" our people instead of looking only at results to judge their value to our team? Removing the "out" from "best out of" shifts our intention. Read these two sentences out loud and think about the intention each creates:
Brenda got more out of Mary every day.
Brenda got more of Mary every day.
Do you see how the first sentence focuses on results, and the second focuses on the person? Which, do you think, would deliver better results: focusing resources on increasing Mary's output, or focusing resources on developing Mary?
This isn't an either/or scenario. We're not choosing one or the other. We're attempting to shift our thinking in a way that values the person as much as their production.
When we focus on investing in our people, we communicate value they will reciprocate.
Again, when we make this shift, the idea is not to abandon important production metrics. Instead, the idea is to take a positive step toward proactively building a team that will produce – and even exceed – our expectations. It's a "both-and" leadership perspective.
This perspective, in action, works best when we encourage every team member to take ownership of their area of responsibility as well as of the team's success. When we are successful in creating this mindset, our team members will:
Look for ways to make their process and deliverables better

Consider the ways their work is enabling or handicapping others on the team
When we, as leaders, are focused on encouraging the best of our people and the best for our team, both production quantity and production quality will increase.
Making the Shift
Creating this leadership and personal ownership environment often means a shift in how we lead. When we shift our focus to investing in people, the way we interact with them often shifts as well. And this shift carries over into every aspect of our leadership.
When making this shift, it is often helpful to consider the language we use to discuss issues of leadership, responsibility, individual success and team success. When we achieve agreement and understanding of what "leadership" means in and to our specific organization, we start from a firmer foundation than we would if everyone came in with their own perspective of what we mean by "leadership," "team support" and "taking ownership."
While this step is important in all organizations, it is especially important in highly-competitive sales environments where customers expect service and teamwork, yet employees often feel rewarded for putting themselves before the team.
When we make a point to focus on achieving a balance between leadership development and production metrics, we encourage a standard and set an expectation for our team members to follow.
Once we have our team on the same page regarding what "success" means in our organizations, as well as how their efforts and decisions will be measured, a positive next step is to consider how we approach value-based leadership in other aspects of our work.
Hiring to Add Value
Making this shift allows us to think about hiring not only to fill a position but also to add more value to the people on our teams. When we think about hiring on the basis of adding value to the people on our teams, we tend to look more at certain intangibles that are often missed in standard experienced-based hiring processes. These intangibles often help us make the right choice between two similarly-qualified candidates.
Training to Add Value
When we choose value-based leadership, training takes on another dimension. The process still includes skills development, though we also focus on developing the people exercising those skills. That means building emotional development and decision-making skills. When it comes to "in the moment" customer service, no other skills are more important than these.
Coaching to Add Value
When we shift our focus to adding value, how we manage discipline or productivity concerns shifts as well. Adding value means discussing what is causing the poor performance as well as the performance itself. When we focus only on behavior, we often miss an opportunity to coach up the employee in a way that shifts their perspective, which leads to more valuable decision-making across the board, rather than just in that one area.
Developing Leaders to Add Value
Management is not just about knowing more than the people on our team, or knowing where they should all fit on an org chart. It's about understanding how to increase everyone's value, so that the team becomes more than the sum of its parts.
When we focus on skills alone, we ask our employees to focus on actions more than choices. That limits their thinking and forces the manager into the position of thinking for everyone. That's exhausting, and rarely sustainable, even in the short term. We end up with a leadership deficiency.
There comes a point when the leader needs backup… what happens when she looks around and no one is prepared — or willing — to step into a leadership role?
When we encourage an environment that helps everyone develop as a leader, we create a team that is better at solving problems, meeting customers' needs and mediating interpersonal conflict.
When each member of our team takes ownership of these objectives, as part of their personal job description, the value-added leadership process begins to work both ways. As the leader adds more value to the team, the individual team members begin to add more value to the leader and to each other.  
So, what does it really mean, practically, to "add value" as a leader in each of these areas? In our next blog series, will continue to unpack those ideas, taking a closer look at each of the actions above.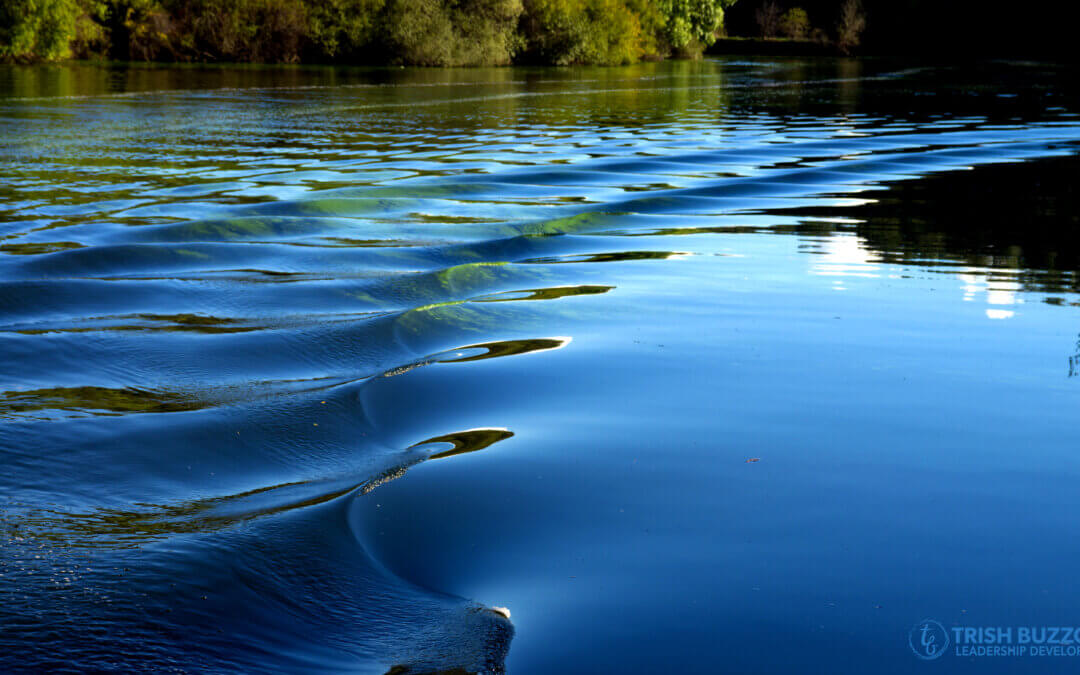 I've been thinking about the emotional energy we exchange in our conversations and how this energy affects our relationships. That cause and effect reminded me of something I read in a book by Susan Scott called Fierce Conversations: "The conversation is...