Discover how to achieve a life of purpose and significance through the process of intentional living. Each person has an inborn desire to achieve some level of significance, to be part of something important and accomplish something purposeful. Too many people either waste their lives believing the lie that, for them, significance is unattainable. Or they work hard to achieve that significance without understanding what to do to actually realize what they're working toward. This program will help you understand how to live a life of significance and what habits you must nurture to achieve your ultimate goals.
In this program we discuss…
1
How to take that first step
Forget 1,000 miles, every journey of any kind for any distance begins with a single step. Learn how to take that step, in which direction and how to avoid or remove any obstacles currently in your way.
Sometimes it will be difficult, and sometimes certain people will seem committed to bringing or keeping you down. These are just a few of the excuses within your reach at all times. Everyone has them, but not everyone chooses to reach out, pick them up and carry them along on their journey. Those that do will find ready reasons to quit or accept less than the best. But that doesn't have to be you. Discover how to not only defeat excuses, but also how to protect your thinking so that you maximize the positive and the meaningful and eliminate those things holding you back.
3
How to stop starting and stopping
Sometimes it feels like we take one step forward and two steps back. Through this program you will discover how to – finally – stop the cycle by changing your daily habits and replacing them with actions that keep you on the right path headed in the direction you want to go.
4
How to start telling your own story
No matter who you are there will always be someone out there ready and willing to take the reins of your life and "tell" your story through their own eyes and intentions. The good news is, you don't have to let anyone but you write your story. Through intentional living you can set your course and create the life you want to live, free of other's – and your own – negative feedback loop.
5
How your choices define your life and your options
Have you ever heard – or said – something like this: "I know that needs to change, but I'm too busy right now" or "I realize that's not the best, but it's good enough for right now…" These and other self-fulfilling, self-defeating mindsets might mask the consequences of your choices, but they don't free you from those consequences.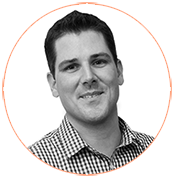 "Every conversation with Trish fascinates me and leaves me wanting more. She has a natural gift to recognize and extract the obstacles preventing individuals and teams from firing on all cylinders. She has been a true blessing to my endeavors, and I cherish the opportunity to know and work with her." 
— Lain Livingston, Brand Advisor
All programs are customizable
Contact Trish to discuss your interests and goals.