"Six months from now,
if nothing has changed,
would you be satisfied?"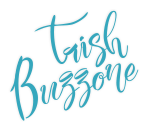 Brand Advisor Lain Livingston says Trish helped raise his level of awareness in every aspect of his life. 
"Trish encouraged me to bet on myself. I'm extremely grateful!"
If you know where you want to go, but you don't understand what's missing to help you get there, I will help you shift the way you think in order to produce the breakthrough you need to get the results you want. This is a process, it will take work, and we will succeed.
Your time is valuable to me, so, before you read any further, I have one question that will determine if we need to continue or if you can stop now and go on with your day.
Think about where your business is today.
Six months from now, if nothing has changed, would you be satisfied?
If not, we have some work to do. My approach is relaxed, engaging and productive. I'm a passionately curious listener. Prior to starting any programs, we will have a conversation to identify key points, intended outcomes and what you want to get out of working together. We will get to the point quickly and keep the main thing, the main thing. All programs are customized to fit and meet your needs.
Programs Currently Offered
TRANSFORMATIONAL LEADERSHIP
Is everyone on your team performing at their highest level? You can be the catalyst to make that happen. Transformational leaders are energetic, enthusiastic and passionate. These leaders are involved in the process, and they focus on adding value to help others succeed. No matter where you are right now, and no matter what leadership style fits you best, you can be a transformational leader and inspire your team to become their best.
The 15 Invaluable Laws of Growth
Growth is not only essential for your financial success, but also your happiness and satisfaction in life. If you do not change something you do every day, you will not change your life. In this program we will talk about how you can make those changes, what that looks like in the real world and develop a plan of action to build and maintain your personal and professional growth. Be intentional about your growth. Learn the laws and how to follow them.
Everyone Communicates Few Connect
When you connect you increase your influence in every situation. Unfortunately, many people don't know how to make and maintain that vital connection. When you apply what you learn in this program, your influence will skyrocket, and you will be able to connect in any situation.
BECOMING A PERSON OF INFLUENCE
Leadership is influence. If you have to tell someone you're "in charge", you're probably not as "in charge" as you think you are. This program will teach you how to cultivate influence in all aspects of your life. Apply what you learn and you will see others around you respond in a favorable way. Learn simple, insightful ways to interact more positively in every situation so you naturally increase your influence, add value to others and improve whatever environment you're in.
INTENTIONAL DAILY HABITS & INTENTIONAL LIVING
Did you just "get stuff done" today, or did you "accomplish your goals?" When you fully understand the distinction between those actions, you will begin to learn what it means to live with intention in all you do. Intentional living is the absolute foundation of sustainable success in any endeavor. In this program you will learn how to make intentional living a habit so that you can achieve a life of significance and make a difference in the world.
The foundation for my coaching approach begins with understanding you. Based on this foundation, I will introduce you to another perspective. We can then compare those perspectives and allow you to grow in specific ways in order to empower your leadership.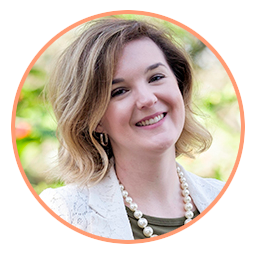 "Trish has the ability to read between the lines and hear things that aren't even being said, which makes her words resonate. Working with Trish, I have been inspired to effective action, I have become a better connector, and I have learned how to shift my thinking. Trish has helped me jumpstart my journey to be more, do more, and have more!"
— Ashley Hofecker, Legislative Assistant, Florida House
When we invest in personal growth, we recognize opportunities all around us.