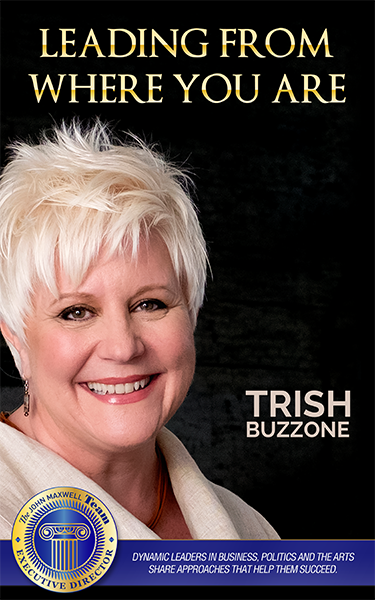 Get your copy of Trish's FREE eBook today!
Would you like to sit down and have a conversation with dynamic leaders in business, politics, and the arts? To learn the processes and perspectives that are helping them succeed, as well as what they are doing to make a difference leading from where they are? That's what we did in the FREE eBook…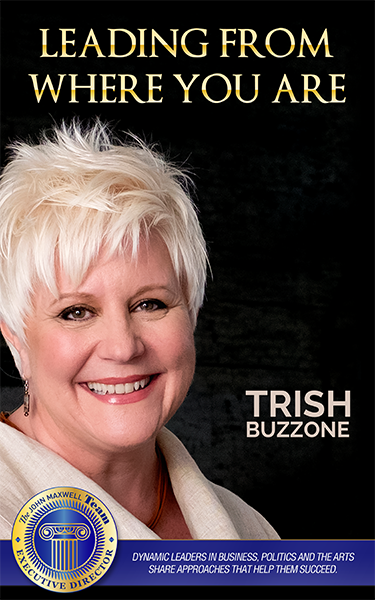 Leading From Where You Are
Dynamic Leaders in Business, Politics, and the Arts Share Approaches That Help Them Succeed
In early 2017, I was speaking with friends, talking about "What Leadership Is…" That conversation took a lot of twists and turns, and we settled on one idea: Leadership is MANY things. All of us had a similar description, however each of our definitions included aspects and approaches to leadership that were distinctive, if not in their content, in how we prioritized those aspects of leadership, as well as how they work at different levels in an organization or in different fields.
That conversation created a question in my mind. If all these leaders looked at leadership differently, how could I dig a little bit deeper and find the real gold in those approaches to leadership? I sought out several local leaders who are actively making a real, positive difference in their respective fields, and in the lives of the people they work with.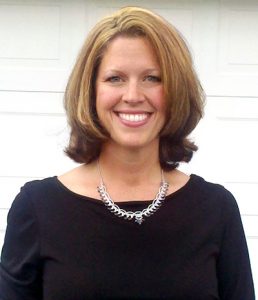 Rebecca Groomes, DDS
Friedman & Groomes Dentistry, Co-Producer Spotlight on Talent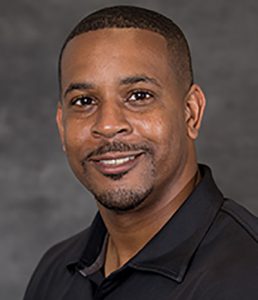 Albert White
GSM, Maus Family Automotive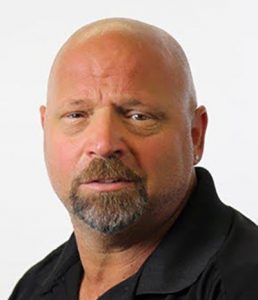 Mike Giovinazzi
Safety Director, Accuform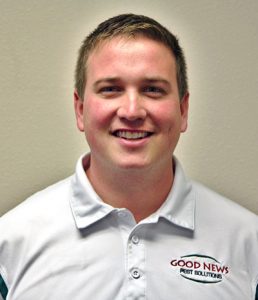 Adam Burnside
Good News Pest Solutions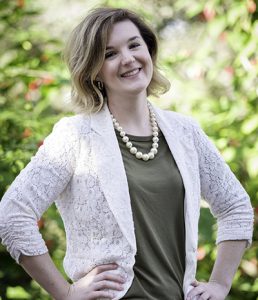 Ashley Hofecker
Legislative Assistant, Florida House of Representatives
Our conversations with these dynamic leaders explored many different answers to the question "How do you lead where you are?" Every conversation enriched and encouraged us, and I believe they will do the same for you!
Fill out this form to receive Trish's eBook, "Leading From Where You Are" FREE today!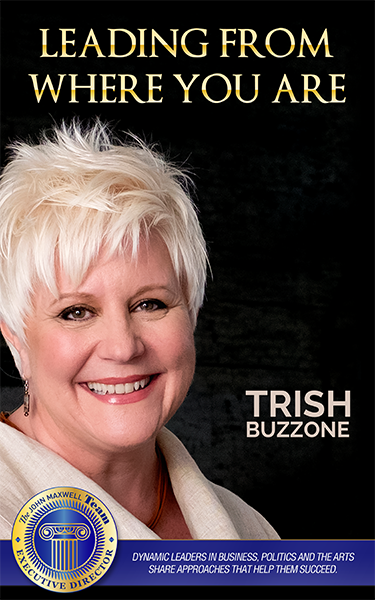 Click "FREE BOOK" button only once to avoid multiple entries. Thanks, and enjoy your eBook!