The world has changed a lot over the past couple of weeks. And more changes are coming every day. Like you, I want to have good information, and I want to know how I can help. Watching this video helped me understand why governments around the world, local leaders, and healthcare workers are saying we need to follow "social distancing" protocol. If we do, we can slow the spread of COVID-19, helping our families, friends, and communities, while we reduce the strain on our medical infrastructure. 
Let's work together to change the pattern and flatten the curve. What does that mean? Watch this video.
Sharing this video is one way we can all make a difference right now. It doesn't cost a thing, and we can do our part to protect our communities and the people we love. Copy the link below and share it on social media. Forward the email that brought you here to at least 5 friends. Share the link with local businesses so they can share it with their employees. 
Here's the link to copy and share: https://wp.me/p7ESGb-Fo
This is information worth sharing and an immediate way to make a real difference for ourselves, our families, our community, and for the world. 
Video and images: Published by Vox, retrieved from YouTube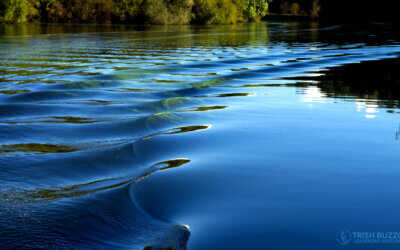 I've been thinking about the emotional energy we exchange in our conversations and how this energy affects our relationships. That cause and effect reminded me of something I read in a book by Susan Scott called Fierce Conversations: "The conversation is...