"My approach
is simple and
successful."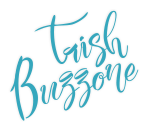 My "why" — inspiring others to effective action
People have called me a possibility magnet, and I really appreciate that description. Throughout my diverse professional career, I've helped colleagues and clients transform their thinking from frustrations, complaints and excuses to effective action resulting in achievement.
But I had to go through that process myself first…
I began my professional career as a corporate travel agent. At the time I had two concrete goals: to be in management within five years, and, by year ten, to travel to Australia, first class, all expenses paid.
I achieved goal one within four years. In my ninth year in the industry I booked my trip to Australia and Fiji. I had achieved both goals with a year to spare… but something was off track.
I had accomplished my goals, but I didn't have any new goals. Without any big dreams or goals to work toward, I had no focus. I left the company and fumbled around for a few years. My leadership tool kit was limited. I felt wholly dissatisfied, and I couldn't figure out why!
I realized I hadn't discovered my purpose, my "why" for doing what I was doing. That was a process, and through it, I was able to articulate my reason for what I wanted to do with my life:
"I'm here to inspire others to effective action toward the fulfillment of their purpose. That's
where everything I do comes from."
That awareness enabled me to deliver stellar results, both personally and professionally, in all my business relationships. Time and again, I encountered a common dynamic: businesses that should have been doing better were not. Often, it was not sales holding that business back. It was a lack of leadership.
In 2010 I worked for a consulting firm. I began to see the senior leadership at the firm through a new lens. I realized my employer had hit his leadership lid in a key area, and he was unwilling to rise above it. His leadership 'lid' was limiting my potential in his environment, so…
That decision set my career in motion, made what I'm doing now possible. I learned world-renowned leadership expert Dr. John C. Maxwell was in the process of developing a team of leadership coaches. After completing the certification process, I joined that team as a Founding Partner.
I still work for myself, but I have John Maxwell as my personal mentor. I'm passionate about helping leaders discover how they can do better. How they can enhance what they are doing well and remove obstacles that may be holding them back.
My approach is simple and successful:
Go in with good questions. Listen intently to the answers.
Ask the right follow-up questions.
Give that leader time to think and implement.
Come back, listen, ask … then more listening.
More than two decades of professional
leadership and sales training.
Certified Speaker, Teacher and Coach
Founding Partner John Maxwell team
International Leadership Development
Mastermind Group Facilitator
Small Business Consultant
Individual and Group Coaching
Customized Leadership Development Programs
Leadership Workshops, Retreats and Seminars
Adding value to leaders who add value to others is like breathing to me. It's that vital to who I am.
What People are Saying About Trish
"As leaders, we want to constantly improve. Trish has the passion, energy and ability to help us get the most out of ourselves and our leadership. She took general leadership concepts and personalized them so we would get the most out of it."
Mike Speigl
Managing Partner
Wesley Chapel
Honda & Tampa
Honda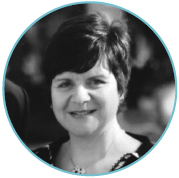 "Trish understands how to help people shift their thinking, so they can get past whatever's holding them back. Sometimes you're just too close to a situation to see it clearly. Trish helps you see … she achieved results, and she did so faster than I thought possible."
Valerie Sherman
CEO of United
Building
Maintenance, Inc.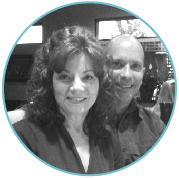 "Trish has very keen powers of observation. She reads between the lines, comes back with the right questions. She guides, you decide … Trish motivates you to reflect, to explore what you really want, to cut through everything and find some clarity."
John and Laura
Giancarlo
Founders of
TeenMax Camps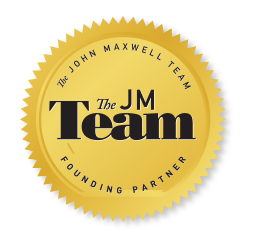 When we invest in personal growth, we recognize opportunities all around us.