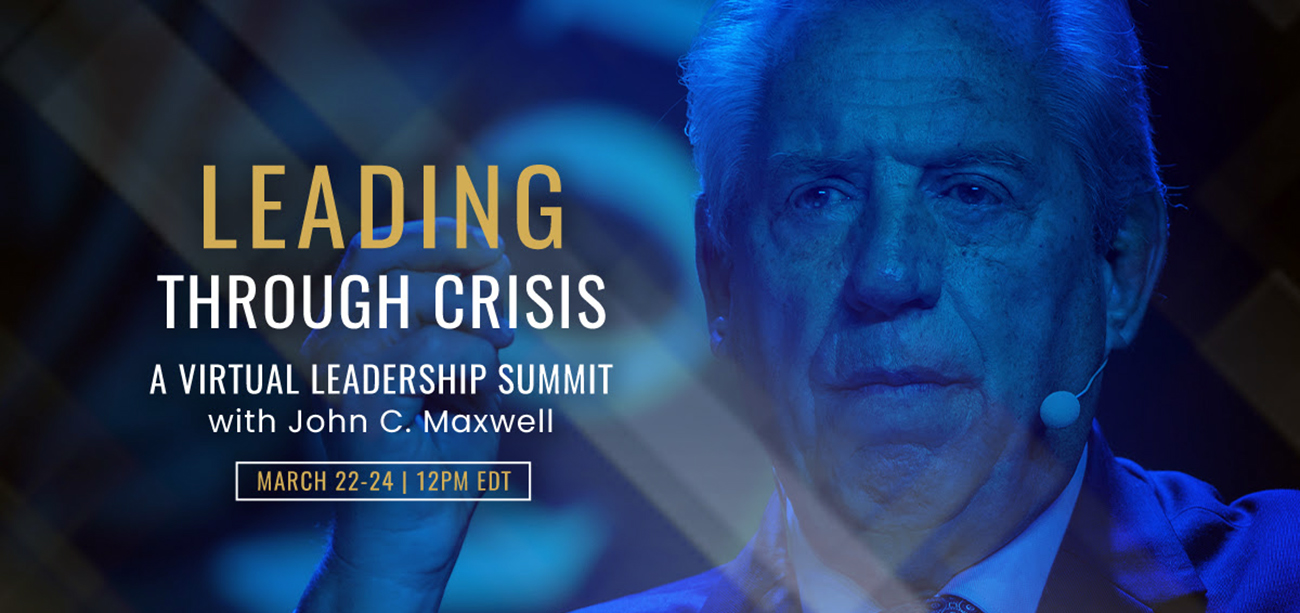 Learning to Lead Through a Crisis
Special Three-Day Virtual Leadership Summit with John C. Maxwell
This SUNDAY, March 22 through Tuesday, March 24, at 12 noon (Eastern) 9 a.m. (Pacific) each day, my friend and mentor, John C. Maxwell, is holding a virtual leadership summit that will include a series of live teachings on the topic of Leading Through a Crisis.
Don't miss this opportunity for all of us to connect and learn together! Fill out the form to learn more.
I have a special thank you gift for anyone who fills out the form to learn more about this very important leadership summit. When leading through troubling, uncertain times, our inner monologue – what we tell ourselves – needs to be positive and encouraging to our spirit. These affirmations, which I created with my friend Paul Martinelli, have been helpful for me, and they will be encouraging to you as well. This is not about financial gain. This is about all of us supporting and resourcing each other through this challenging time. They're my gift to you, completely free, when you fill out the form above.