BECOMING A PERSON OF INFLUENCE
Influence is the key to effective leadership. In fact, you cannot BE a leader if you do not have influence. When you understand this you will begin to realize that leadership is not defined by titles or positions. It is defined by actions and attitudes. Whatever your vocation or aspiration, you can increase your impact on others by becoming a person of influence. Managers will see their people respond with renewed enthusiasm. Parents will connect with their children on a deeper level. Coaches will watch players blossom. Teachers will inspire their students to greater understanding, and sales pros will set new records for personal success.
In this program we discuss…
1
The Basics of Influence
Learn simple, insightful ways to interact more positively and effectively with everyone you have the potential to influence.
2
How to determine influence
In this segment we will cover how you can determine who you have the potential to influence, and how to maximize your effectiveness in that opportunity. Many potential leaders are shocked at just how much influence they could convey.
3
Assumptions that impair your influence
Holding on to certain mindsets can artificially cap your leadership ability and influence potential. Learn the simple process through which you can shed these obstacles and increase both your actual and potential leadership "lid".
4
How to establish and strengthen your personal integrity
Sure, people have "trust issues" but that doesn't mean they will project these onto you. Your integrity is shaped by the decisions others see you make, and it is a cumulative effect of personal choices. Get inside your mind and heart and see where integrity is easy for you, and where you struggle, so you can determine specific actions to increase your influence through integrity.
5
Practical applications that define an influential person
Our reputations are defined by what we do, not what we intend. The same is true for influence. People respond to what they see and what is communicated to them. How you interact with others goes a long way toward determining your level of influence. Learn how to properly nurture people and you will earn influence in their lives.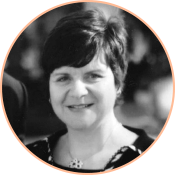 "When you are preparing to step away and put someone in charge of your business, you need to know their thinking is aligned with yours, that they're thinking like an owner, not an employee."
"I needed some outside help. That's why I called Trish. The process was amazing to watch. Trish is outstanding at establishing trust and building rapport. She came in, asking questions, allowing my manager to find her way. Then she started peeling back the onion …
It was so cool to watch that shift happening!
"I watched Trish give my manager the filters they needed to begin thinking like an owner. When that person started with Trish they were thinking like an employee. When she was finished they were thinking like a CEO.
"I saw my manager step up, take real responsibility, freeing me up to step away, secure in the knowledge my company would still run well. Trish exceeded my expectations in every way. Not only did she achieve what I needed, she did so quicker than I anticipated, faster than I thought possible."
– Valerie Sherman, CEO of United Building Maintenance, Inc
All programs are customizable
Contact Trish to discuss your interests and goals.